Ok, a pretty minor thing in the grand scheme of things, but as it's on my mind......
The radio in 11477, whilst not a Craig or ASI, it is a post type radio (meaning the console is intact!)
This also means radio removal is difficult.
So the issue is there's static ALL the time - the aerial doesn't work, so I tried a cassette, but still immense static, when the volume is maxed out I can hear the music, amongst the static! Lol
So, clearly a bad ground.....where's the easiest place to start looking?
This is it, an ARA "professional series"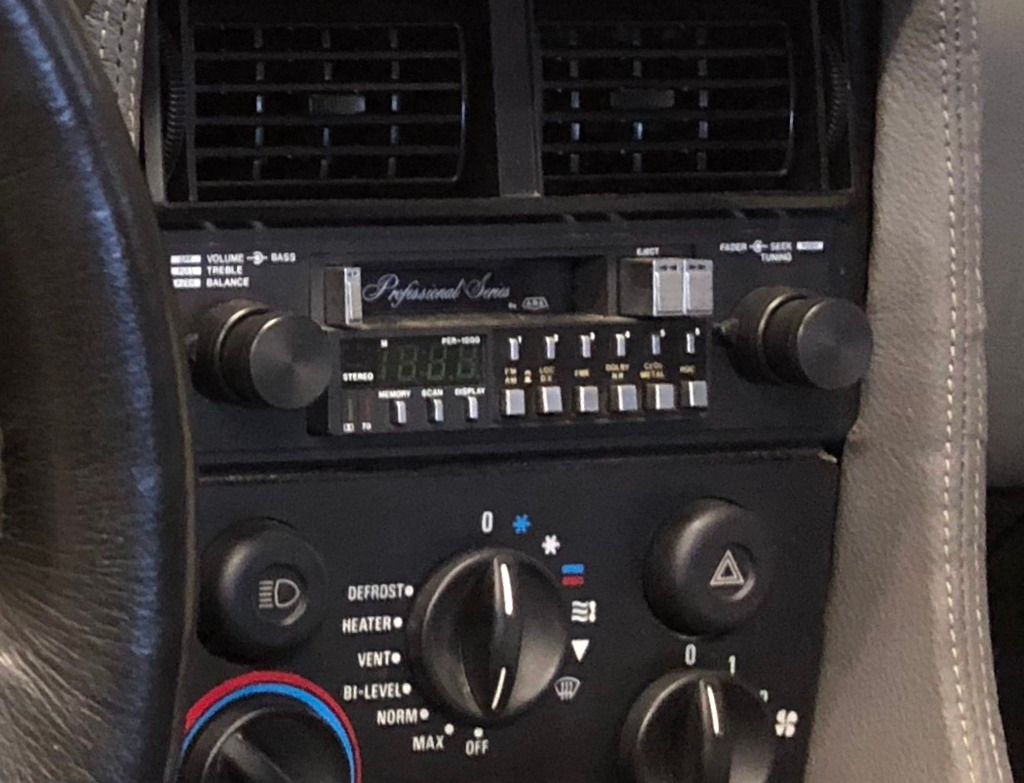 Tris
_________________
DOC #230

VIN 11477 Jan '82
2017 Merc E-Class
2013 Mini Cooper S Works

Tristan J Carroll
Swansea, South Wales