Picked up my latest vehicle from Felixstowe yesterday. Your know the drill, same as for a new parent, I say 'isn't she just the cutest thing'...
and you smile politely while thinking 'that is the ugliest so-called car/baby I have ever seen'...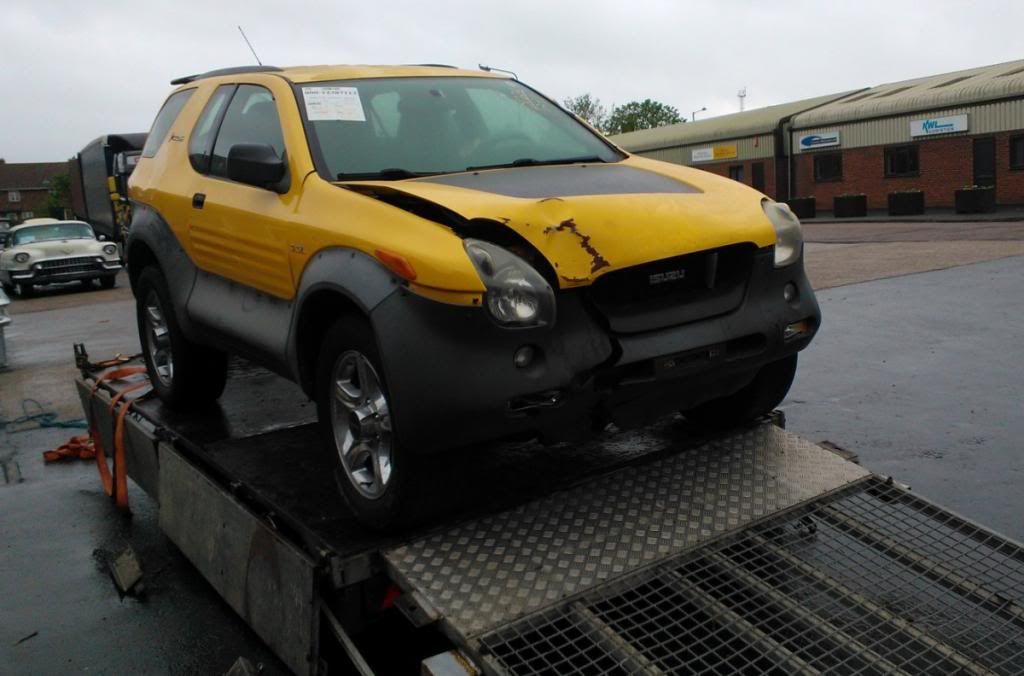 It is a fairly hideous shade of yellow. Just for parts though, will be broken for the engine and other good stuff and used to repair/upgrade my silver JDM VehiCROSS.
This is the DeLorean Owners Club though not the VehiCROSS owner's club, so you may be more interested in this vehicle parked in the 'prestige' area just outside the office (mine was hidden away in a back shed).
Is this DMC-12 one of the imports discussed here recently? The guy processing my pick-up said it was very rare, they had only seen two in the last year. I said I also had one (almost) and there were 150ish in the country with the number still increasing. Not sure he believed me