dear all,
I had a bit of a ruck with an MOT garage last year when they tried to fail #6772
on the rear numberplate - its had the same plate for over 6 years now, and this was
the first time a garage had tried to fail it.
I argued that the car was an import from the US, with a non standard apeture,
and that a normal plate wouldnt fit in the hole in the bezel. The tester was
having none of it, so when I brought the car home, I rang VOSA and explained
the situation, the design of the rear bezel, that it was an import from the USA
and was built in 1981.
VOSA said that their guidelines clearly state that if an imported vehicle would
have to have its body work modified to take a UK standard plate, then basically
any sized numberplate (as long as it is clear and legible) is allowed. I rang the
garage back, and the manager said he'd give the tester a b***cking for not
knowing better lol.
I hope this helps any of you who have had/may have issues with MOT testers
over your rear numberplates.
Here is #6772 on wedding duty at Newstead Abbey last December, complete
with VOSA compliant rear numberplate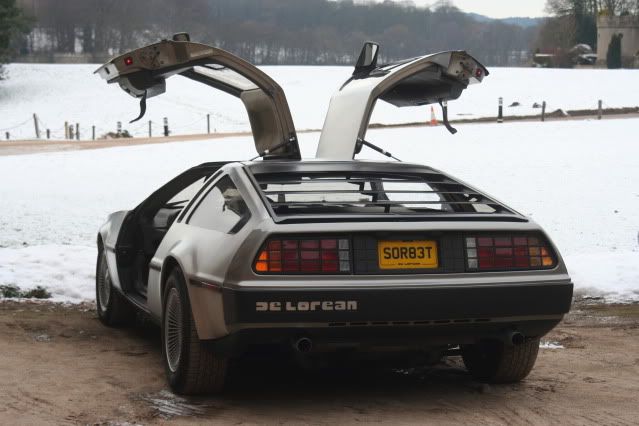 Claire  - DOC-UK Treasurer

1981/W DeLorean DMC-12 'Flopsy' - #2292 - resting due to block rot 
1
989/G Vauxhall Cavalier 1.6L 5dr "Guinney" -
1995/N Renault Espace RT Alize 2.1TD "Jaffa the Bus"
DOC170