Hi All,
following on from Robert's good news earlier, Phill and I also have an announcement to make

Meet baby Usher-Wright, who is due to join us in October of this year 8) 8) 8) 8)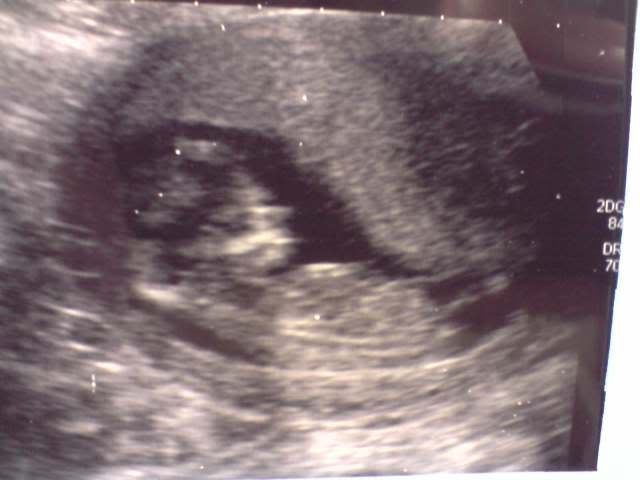 That piccy was taken when I had my Nuchal scan on 3rd April. Thankfully, all the tests
came back as baby being low risk for things like Downs Syndrome - which obviously because
of my age, I'm at a higher risk of my baby having.
I'm now just past the 17 week mark, so am about 4 months gone. Still seems abit unreal,
as I've had no morning sickness or any other nasties -feel a bit of a (fatter) fraud really!! lol
Roll on my 20wk scan in 3 weeks time

Now who was it who asked about baby seats in DeLoreans last year...... :wink: :lol:
cheers,
Claire & Phill
Claire  - DOC-UK Treasurer

1981/W DeLorean DMC-12 'Flopsy' - #2292 - resting due to block rot 
1
989/G Vauxhall Cavalier 1.6L 5dr "Guinney" -
1995/N Renault Espace RT Alize 2.1TD "Jaffa the Bus"
DOC170