---
Vin 11766 - Al Vanstone - A Van - 22 Dec 2008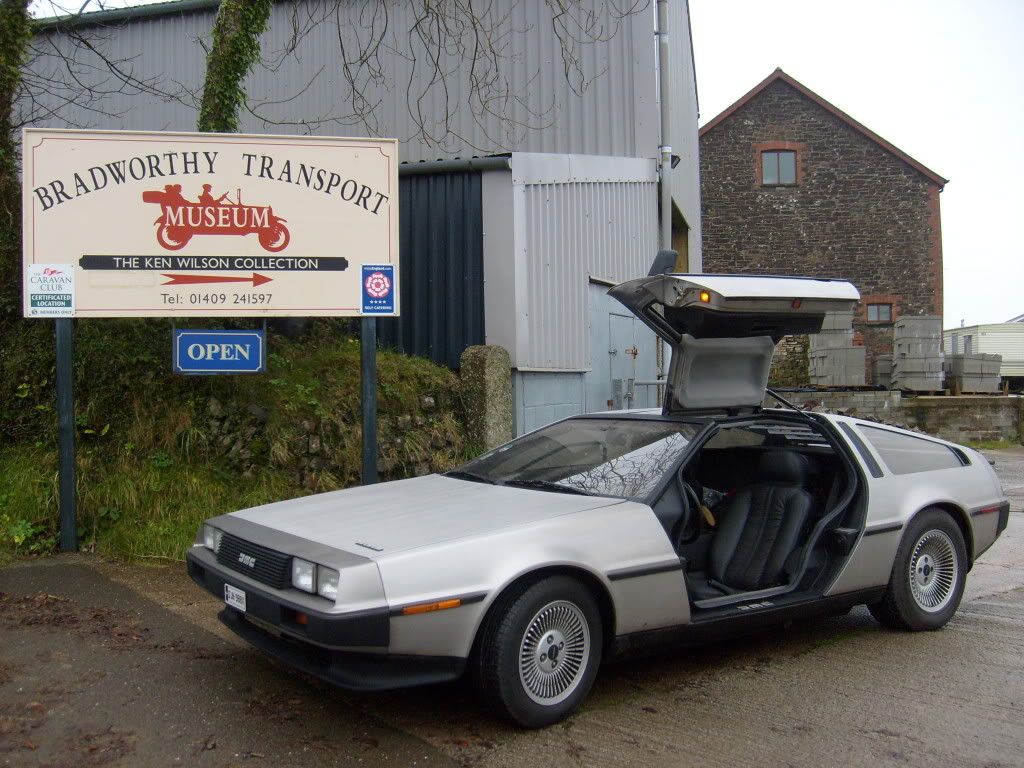 There are a whole load more photos at

http://s334.photobucket.com/albums/m405 ... n%2011766/

As you can see from the photos, this car was almost to parting out stage, but for some bizarre reason I took a shine to it, prob because of its Middle East history and so decided to start from the ground up!.

So...

Chassis, stripped, galvanised and powdercoated inc lower arms, fuel tank flap and various brackets etc.
New stainless recall plates.
New polybushes all round.
New sway bar kit. (DPNW)
New trailing arm bolts (Toby's Tabs).
New SPAX adjustable shocks all round.
Steering rack professionally refurbished
New steering column bush.
New track rod ends.
Front calipers professionally refurbished.
Rear calipers professionally refurbished.
New brake master cylinder.
New stainless brake hoses.
New Redstuff pads all round.
Wheels refurbished and repainted.
New tyres all round.
New coolant bottle.
Auto transmission rebuilt.
Engine, stripped, cleaned, serviced and repainted.
New alternator.
New fender antenna.
New 3 core brass radiator.
Entire new AC system inc hoses,condenser and compressor.
New seat covers.
New window motors.
New front headlights
New defrost switch.
Interior redyed.
Door Led kit.
Binnacle Led Kit.
AC panel Led Kit.
Headliners recovered.
New inner door seals.
New outer door seals.
Engine cover resprayed.
New stainless engine cover grills.
Fascias repainted.
New rear numberplate bezel
Door sill lettering.
Rear fascia lettering.
New headlights.
New rear wiring loom.
New accumulator.
New fuel filter.
New fuel pump.
New tank sender.
New battery.
New fuel hoses.
New front speakers
New rear speakers.
New CD player.
New sunvisors.
Drivers side torsion bar replaced.
Passenger side torsion bar replaced.
Lower steering canopy replaced.
Binnacle lens replaced.
Rebuilt mode switch.
New washer bottle.
Replaced bonnet hinge.
New door vents x 2
New passenger window glass.
New struts all round.
New relays.
New driveshaft boots.
New Louvre rubbers.
New blower motor.
New hazard switch.
New door guides.
Refurbished starter motor.
New angle drive.
New manifold gaskets
New centre caps.
New DMCH floor mats.
New marker lenses.
Full stainless rebrush.
New Freeflow stainless exhaust.

Still got a few things to sort out, central locking etc.

It wouldn't have been possible without several people in no particular order!!

Martin Gutkowski
James Russell Grant
Jay Wright
Chris Nicholson - PJ Grady UK
Ed Uding
James Mead - Master Garage, Braintree, Essex
Richard Johnstone
James Espey
Bob Miller
Josh Haldeman

Think I remembered it all!


---
Re: Vin 11766 - TheOriginalMrP - 22 Dec 2008

Well done Al, that was one hell of a project, and I know its ongoing ;-)


---
Re: Vin 11766 - jerzybondov - 22 Dec 2008

Am I not right in thinking there were very few black interior cars by the VIN 11xxx stage? Is that then something to do with this car's Middle Eastern heritage?

And what a VAST amount of work you've done Al! How long did it all take? And, apart from Don's stainless exhaust :lol: , what's next?


---
Re: Vin 11766 - Birksie - 22 Dec 2008

Alistair,
What have your costs been so far for undertaking such a big project? (If you dont mind me asking)


---
Re: Vin 11766 - NickT - 23 Dec 2008

This would have been my restoration methods if I had that car.........

Apply 1 gallon of premium unleaded around the interior and exterior.
Throw 1 lit match to gallon.
Call insurance company.



(Not that I condone that sort of action of course, just a joke

)

NickT


---
Re: Vin 11766 - A Van - 23 Dec 2008

I wouldnt really say that the 11xxx black were rare, although the autos were a lot rarer than the manuals at that time.

This vin list is quite good.

http://www.txdmc.org/

It took a good few months, there were around 4-5 people involved working on the car at any one time, working weekends and during the week, it ended up getting started around 6 mths later than expected, so it really was all hands to the pump especially near the end, it was already been partially dismantled when we started it.

After the exhaust or may be before.....the front fascia needs to come off it has developed minor eyebrows since bening refitted which need straightening, so will redo both of them, and there is still odds and ends to sort out.

And Paul to answer your question, its under 20k but over 15k!, I wanted a car that I wouldnt have to worry about chassis rusting, and all the updates done, aircon/windows would work etc.. and I could be fairly sure of turning the key and away it would go!, plus a lot of parts went in because it was easier to do 'while your in there'

And Nick, I like your style!


---
Re: Vin 11766 - Guinney1971 - 23 Dec 2008


A Van Wrote:This vin list is quite good.

http://www.txdmc.org/

Just read that, fascinating stuff!!! I never realised that some vin ranges were re-vinned to create the 15xxx, 16xxx and 17xxx ranges!

Interesting the info they had about the RHD's too, it would seem that about 30 were shipped down to Wooler Hodec - I wonder how many actually made it without being scrapped?

One for Chrispy, AndyW and Phil I think!! :wink:


---
Re: Vin 11766 - A Van - 23 Dec 2008

Yes it is fascinating!, Shannon Birdwell is behind that list.

I know of someone who is convinced that his car a 16xxx vin was built in August 83, it wasnt..its a revinned 11xxx from around Nov-Dec 82.

Below is an excerpt from my post on a thread which is ongoing on Dmc Talk regarding Vin 11775, this has a bit about re-vinning, the thread has now turned into a discussion about Carls Vin 11777!!

http://www.dmctalk.com/showthread.php?t=11152

This car could have potentially if shipped to the US ended with with 16775, as we all know about the revinning, if you look at the Vin list it lists 16740 which was 11740, there is then a gap until 16790 which would have been 11790.

Vins 11741-11789 dont appear to have been ever shipped to the US, this makes 48 cars, James has a stock listing which shows 50 cars to be shipped to the ME, so we feel that 11741-11789 were specifically built and shipped to the ME to be sold across a total of 4 dealerships, of which we have also tracked down the details of.
As regards the two missing cars, Vin 10447 now undergoing restoration by Conor Doyle in Ireland was re-imported from Kuwait in the early 90's, plus Vin 551 was also a re-import from ME into the UK, that makes 50 cars.

Every recorded example we have been able to identify as an ME car has been within the Vins 11741-11789, they are also all autos.


---
Re: Vin 11766 - Guinney1971 - 23 Dec 2008

Fascinating stuff Al, I never realised that there was so much info to the vin numbers and
where 'blocks' of cars went.

I've been in touch with Shannon today to update her with my car, and she's keen to hear
from everyone so that she can keep the list up to date - she's also keen to have photo's of
all our vin numbers so that she can build up a record of them.

Email - birdwells@usa.net if you want to submit your car's info and photo of its vin plate.


---
Re: Vin 11766 - Dan6457 - 23 Dec 2008

I just looked up my car on the Vin list and it was sold from 'Dealer 5131' Does anyone know how that can be translated into an actual company name and address?


---
Re: Vin 11766 - jerzybondov - 23 Dec 2008

Yeah, I also emailed Shannon today to tell her of the change of location for 7176!

Like Dan, I've just got a dealer number - 22101. Is there another doc somewhere that translates these dealer numbers into names and places?


---
Re: Vin 11766 - Guinney1971 - 23 Dec 2008


Dan1986 Wrote:I just looked up my car on the Vin list and it was sold from 'Dealer 5131' Does anyone know how that can be translated into an actual company name and address?

I think Phill's got an original Dealer Directory, so I'll see if I can look it up for you.

I think your car was first registered in California (first owner lived in Stockton CA if I remember right), which will narrow things down abit.

Flopsy was sold new by Shawnee Mission Ford in Kansas

---
Re: Vin 11766 - A Van - 23 Dec 2008

Shannon is a 'he'





Al


---
Re: Vin 11766 - Guinney1971 - 24 Dec 2008


A Van Wrote:Shannon is a 'he'



Al

really? lol, wot a bit like a 'boy named Sue' then!! lol

Only kidding - but an easy mistake to make if you've never met the person :wink:


---
Re: Vin 11766 - A Van - 24 Dec 2008


Quote:Only kidding - but an easy mistake to make if you've never met the person

Couldnt agree more!!

Very easy mistake to make.

Al


---