---
Car Cover Recommendation? Non friction? - matclarke - 28 Nov 2006

Hi all...

My car cover is only two years old - a very good one to start with, but recently it has started to behave very badly by keeping damp IN and around the car!!

Anyone got a good recommendation, preferably a personally tried and tested decent car cover - that's non-friction as well?

I suppose Cassic Car Magazines would help.........:wink:
Many thanks,

Mat Clarke
DOC 100
#3866
Frenchy.


---
- bozzzydmc - 28 Nov 2006

Hi Mat

Is this cover to go over the car when it is parked outside ?


---
- Chris Hawes - 28 Nov 2006

Hi Mat,

I bought an outside cover in 2002 from Classic Additions for £150. It had a soft felt like material on the underside and the outside was frost, UV and basically everything proof.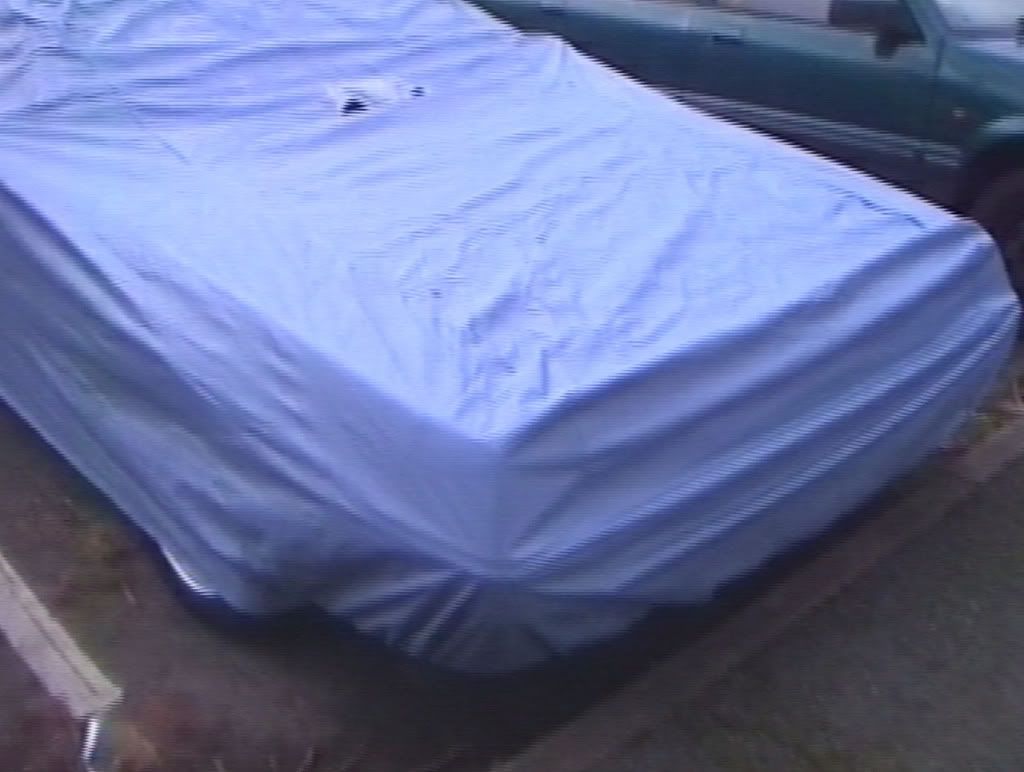 I glued two wine corks on the underside of the cover under the breather holes as the rain will pour through due to the dip caused by the wipers sitting near the holes. The cork solved the problem and they never came off!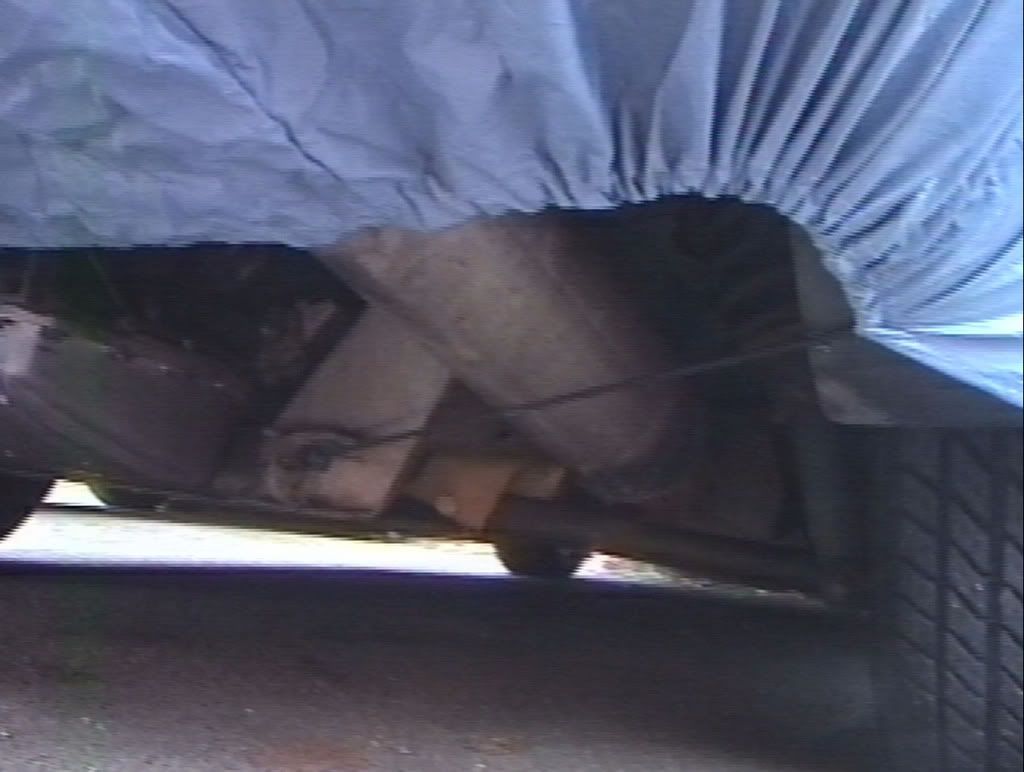 hooking it on the rear is easy and stops curious people from being able to easily take a peak. The front I hooked on the the front nearside arm that connects the front fibreglass near the wheel arch to the chassis. A 'belt' strap is supplied to run across the central underside of the car. I used it once when a strong winds were forecasted but generally if it is hooked on it will withstand most winds.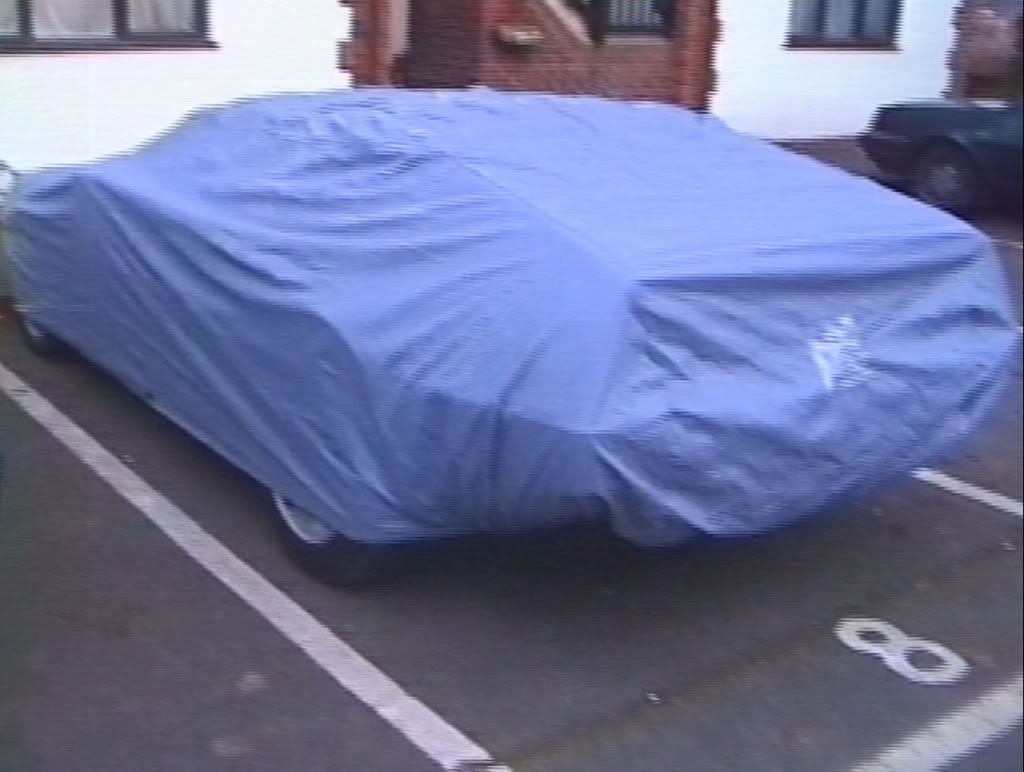 It is the size M and is the best fit although it is a little baggy saggy around the rear.

This is where I used to live in High Wycombe and the covered car can be seen on Google Earth:-



Now the bad news. The cover comes with a one year warranty. After around 18 months I noticed that the top part of the cover had become slightly lighter in colour and was starting to crazy pave along the top due to the UV rays and other elements. The rain found its way through the gaps to the soft felt like sponge material which soaked it up like a wick. I used to try and fold the cover up carefully when taking it off the car but the extra folding probably shortened the materials life.

I would see what covers are on the market now that offer the important UV/Frost protection but with a better warranty or least a cheaper outright cost. To summise it was a great cover, a shame it didn't last longer. Luckily as it was beginning to fail I was buying a house with a garage so I no longer need one.


---
Re: Car Cover Recommendation? Non friction? - Tourettes Tony - 28 Nov 2006

Anyone got a good recommendation, preferably a personally tried and tested decent car cover - that's non-friction as well?


Mat Clarke
DOC 100
#3866
Frenchy

Hi matt, i had one i brought from Argos, it is made from the same material i use on roofs as a breathable felt. the cover fits really well and is soft on the inside i shut mine in the door and ripped it. the cost was around £40 not bad
cheers tony TT


---
- matclarke - 30 Nov 2006

Unfortunately, Frenchy spends her days outside if she's at my place,
but under cover at her registered place of keep.....(mums! ahhh...)

So, soft on the inside and tough on the out!

Cheers,
and thanks for the replies...nice pictures!

Mat Clarke


---